A legal action that seeks to shoot down a computer scientist's assertion that he is the originator of the Bitcoin digital coin system – and therefore worth tens of billions of pounds – looks set for court after a High Court ruling in London. The case is brought by the US-based Crypto Open Patent Alliance against Dr Craig Wright, an Australian computer scientist resident in Britain, who since 2016 has claimed to be the the pseudonymous individual 'Satoshi Nakamoto' who created Bitcoin in 2008. 
The alliance, which was set up to keep cryptocurrency technology free from patents, is seeking a declaration that Wright is not the author of the 2008 Bitcoin white paper, despite Wright's assertion of copyright. It alleges that four pieces of documentary evidence produced by Wright to support his claim are not what they seem.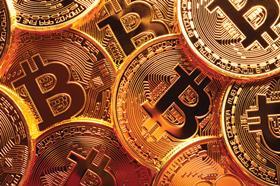 In Crypto Patent Alliance v Craig Steven Wright, His Honour Judge Paul Matthews ruled on applications by Wright to strike out parts of the claimant's case and by the Crypto Open Patent Alliance to amend its particulars of claim. 
The case is part of an ongoing wave of litigation concerning Wright's claim to be Nakamoto. In October, a London court paved the way for a libel action brought by Wright against a critical podcaster. Meanwhile in Florida, a jury earlier this month ruled in a dispute between Wright and the estate of his one-time collaborator David Kleiman over the ownership of 1.1 million bitcoins apparently created by 'Satoshi Nakamoto' – worth some $50bn at today's prices. In a decision which Wright said vindicates his position, the jury found him liable to pay $100m in intellectual property rights to Kleiman's estate.  
The admissibility of evidence from the Kleiman litigation was a key issue in the latest hearing. The crypto alliance said that it would call a 'a number of findings' in which judges made adverse findings about Wright's credibility. Wright applied to strike out such evidence. Matthews ruled that a comment by a Florida judge on forgery would 'not be admissible at trial to prove the allegation' in itself. Thus there was no need for it to be struck out. 
Other material sought by the crypto alliance is 'relevant to the question of the credibility' of Wright, the judge said. Rejecting Wright's argument that the evidence would 'cause unfair prejudice', he said: 'These questions are exactly the kind of debate which will need to be had in order to test the defendant's claim that he is indeed Satoshi Nakamoto. To my mind they are not unfairly prejudicial, or an undue burden, but on the contrary exactly what must be faced.'
'They are proportionate, to the point, and if [Wright] survives these tests it makes his claim all the stronger,' he added.  
The Gazette understands that the full trial will not take place before 2023. 
Jonathan Moss, instructed by Bird & Bird LLP, appeared for the Crypto Open Patent Alliance; Michael Hicks, instructed by Ontier LLP, for Craig Wright. 


Read More: Bitcoin 'inventor' claim to be tested following admissibility ruling