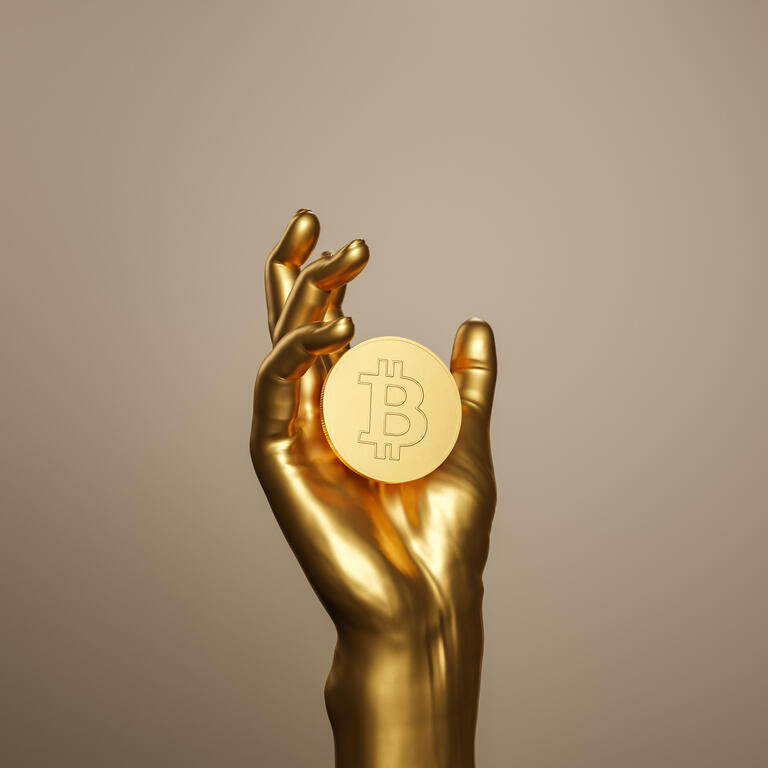 Balance Sheet-first Is Music to Hodlers' Ears
Hut 8 Mining Corp. (HUT) introduces itself as a balance sheet-first and ESG-conscious Bitcoin (BTC-USD) mining company. We're HODLers ourselves at Made Easy Finance, and this is music to our ears.
But what does it mean? It means that the company aims to grow its Bitcoin holdings as much as possible and as fast as possible. Compared to other miners such as Bitfarms (BITF) and Riot Blockchain (RIOT), HUT has indeed lived up to this expectation.
Hut managed to grow its Bitcoin holdings from 3,824 BTC to 4,729 BTC in Q3, averaging 302 BTC per month. Compared to BITF and RIOT, BITF and RIOT only managed to accumulate Bitcoin at a rate of 220 BTC (28% less) and 115.25 BTC (62% less) per month, respectively.
Table 1: Comps on Bitcoin Balance Sheet Growth Q3
| | | | |
| --- | --- | --- | --- |
| Miner | Capacity | Market Cap | Monthly Bitcoin Holdings Growth per month |
| HUT | 1.7 EH/s | $1.184bn | 302 BTC |
| BITF | 2.1 EH/s | $0.88bn | 220 BTC |
| RIOT | 2.6 EH/s | $2.5bn | 115.25 BTC |
Source: Author
This is a huge feat that affirms investors about their balance sheet-first mindset considering HUT has 20% and 35% less mining capacity than BITF and RIOT, respectively.
How did HUT achieve this feat? According to HUT:
Hut 8 continues to strategically emphasize its "HODL" strategy, taking active steps to generate Canadian and US dollars to help fund operating expenses, so as to avoid selling Bitcoin. During Q3-2021, 100% of self-mined Bitcoin (905 BTC) was deposited into custody.
This has gotten us excited about HUT. According to HUT's latest press release, HUT's bitcoin holdings surpassed the 5,000 BTC mark in November 2021. HUT has 5,518 BTC as of 31st December 2021. At $50,000 per BTC, HUT's Bitcoin holdings account for almost 25% of its entire market capitalization.
Figure 1 HUT's Historical Bitcoin Holdings
So, what are we actually paying for the other 75% of HUT's market cap? This is what we want to find out in this article.
What Are We Getting for $910mil?
HUT is currently valued at $1.184bil. Its Bitcoin holding is worth $0.275bil at $50,000 per BTC. So, what are we getting for the remaining $910mil? Its mining business, of course. Is its mining business worth $910mil? Let's find out.
HUT's mining operation is somewhat unconventional in the sense that it receives Bitcoin as a reward for mining Ethereum. According to HUT:
Using Luxor's proprietary technology, Hut 8 plans to earn revenue from Ethereum block reward, transaction fees and Miner Extractable Value. Luxor partnership also enables Hut 8 to mine Ethereum with payout in BTC – a more cost-effective BTC mining strategy
Therefore, HUT is inherently still a Bitcoin mining company. As of Dec. 2021, HUT's bitcoin mining capacity stands at 2 EH/s, while Ethereum mining capacity stands at 1,600 GH/s. This mining capacity is supported by facilities totaling a power supply of 144 MW now, with expansion plans to push it to 209 MW by the end of 2022. We deem this sufficient relative to its mining capacity. Its facilities are expected to be carbon-neutral, hence no direct regulatory threat in this aspect.
Assuming the Bitcoin network grows 50% annually to 270 EH/s by the end of 2022, HUT is expected to be able to mine 7,300 Bitcoins per year by mid of 2022, a 100% increase from Q3's figure. We examined HUT's cost structure and estimated that HUT incurred a total of $27,700 cost per BTC in Q3. It's a little bit higher than we would like, but it is still acceptable. In comparison, BITF's Q3 total mining cost per BTC stands at $25,000, while RIOT's is $39,500.
HUT's cost structure implied that its expected 2022 earnings would be $162,790,000 (from direct Bitcoin mining) + $22mil (from Ethereum mining) after all costs. Using the average lifespan (5 yrs) of a mining rig as a benchmark, we'll be willing to pay a conservative five times its net earnings. This translates to an intrinsic value of $1.2bn.
Table 2: HUT's Q3 Income Statement
There's More to the Proposed Intrinsic Value
There are two limitations to this intrinsic value. Firstly, the timeframe of HUT's guidance. A bitcoin mining company's guidance typically spans the entire year. For example, BITF's expected build-up by the end of 2022 is 8 EH/s while Riot's is 8.7 EH/s. But HUT's 6 EH/s is guided only six months out, until mid-2022. Therefore, it is unfair to compare HUT's valuation directly to BITF and RIOT.
So, what should we do? Since our model suggest that HUT is very conservatively fairly priced at $1.184bn (given its mid-2022 6 EH/s expected build-up capacity), any form of guidance suggesting higher mining capacity will immediately make it undervalued. Therefore, we're keeping a keen eye on the Q4 release to spot any form of expansion plans beyond 6 EH/s.
The second problem is HUT's other source of revenue. HUT stated that 10% of its revenue is diversified. According to HUT, HUT has two other sources of revenue: yield on Bitcoin reserves and hosting.
Yield income from Bitcoin reserves is generated by providing Bitcoin loans to other entities (currently, it is Galaxy Digital (OTCPK:BRPHF) and Genesis Mining). Although yield income isn't disclosed, hosting revenue in Q3 is $1.87mil, which is 5% of total revenue. HUT said that 10% of revenue is diversified. This implies the other 5% of revenue is derived from the yield on reserves, which means that the other 5% ($2mil) might be derived from the yield on reserves. HUT loaned out 2,000 BTC in total to BRPHF and Genesis Mining. Valued at $50,000 per BTC, the yield might be 2% per quarter.
Anyhow, these sources of revenue have only minimal impact on earnings and valuation. So, we can be conservative and omit these earnings.
Last but not least, we have to consider the risk associated with this valuation. Note that the core assumption of HUT's valuation is it can meet its build-up expectations smoothly. Any hint of possible failure will adversely affect its valuation, and ultimately the price. Another risk is a dip in Bitcoin. Our model assumed a $50,000 Bitcoin. A prolonged drawdown in Bitcoin will greatly impact its valuation. Perhaps a bigger risk of a prolonged Bitcoin bear market is HUT's ability to accumulate Bitcoin. Should Bitcoin drop below $27,700, HUT is expected to lose its ability to add Bitcoins to its balance sheet.
Figure 2: HUT's 3 Sources of Revenue
Verdict
We really appreciate HUT's balance sheet-first growth mindset. This policy aligns with the goals of prospective Bitcoin miners. We look forward to owning this HUT in the near future.
But for now, our model suggests that HUT is currently fairly valued. This is because the time horizon of HUT's guidance only spans less than six months from the time of writing (5th Jan 2022).
What we should do is to pay attention to HUT's next guidance in the coming Q4 quarterly earnings report. Any form of expansion beyond 6 EH/s should be taken as a bullish signal assuming Bitcoin stays around the $50,000 level.
Another reason why we're delaying our investment into HUT is due to the overall financial market weakness caused by the Fed's tapering and expected interest rate hikes. A selloff in the stock market will cause a round of drawdown in the crypto market. This will very likely present investors with opportunities to buy in at lower prices.
As long as Bitcoin doesn't fall below $27,700, we expect HUT to continue to increase its Bitcoin holdings smoothly. This will present investors with an even better investment value proposition.


Read More: Hut 8 Mining: Just Like Holding Bitcoin, But Only Better (NASDAQ:HUT)