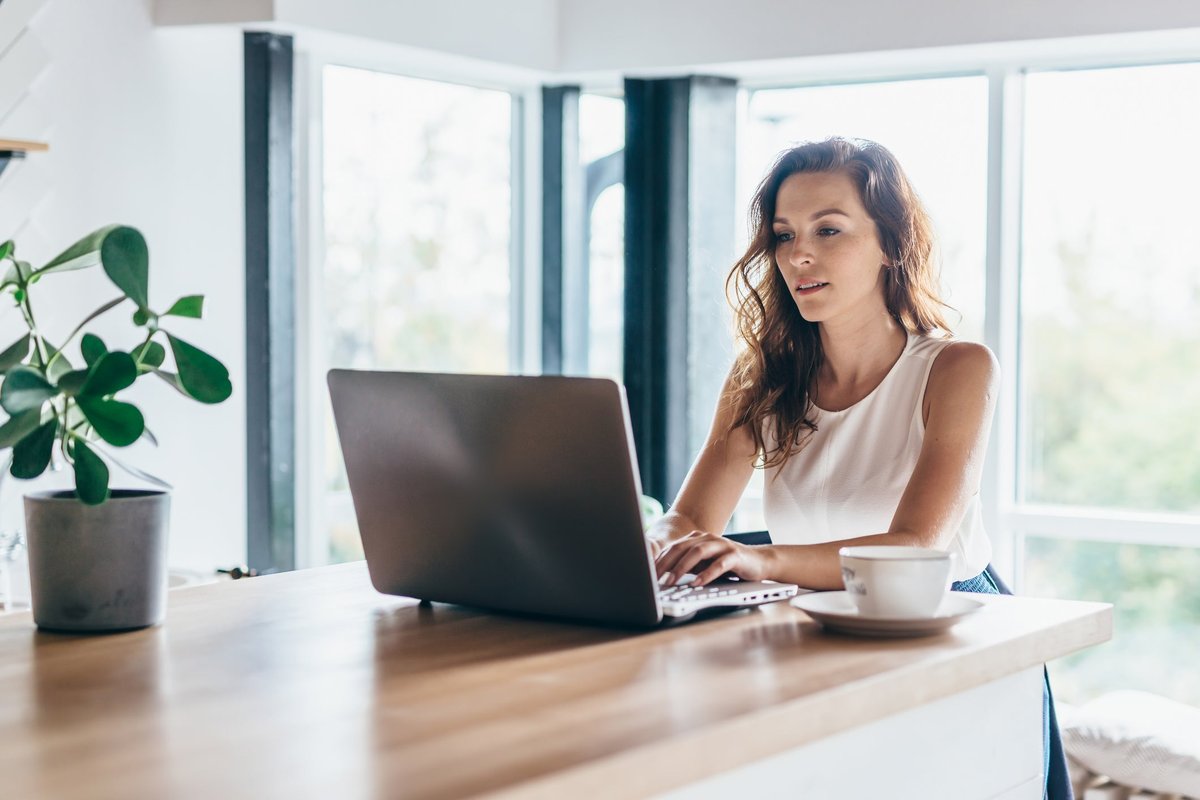 The popular online broker will roll out wallet functionality to 10,000 people by March.
---
Key points
1,000 customers will be able to join the beta testing for Robinhood's new wallet feature.
The wallet would mean people could send and receive crypto through the Robinhood app instead of just trading it.
Different types of crypto wallets have their own advantages and disadvantages.
---
Robinhood took another step toward launching full wallet functionality this week as it opened its beta wallet to 1,000 customers. Almost 2 million people have already joined Robinhood's wallet waitlist, and now at least some of them will be able to try out the new product.
Wallet functionality would mean Robinhood users could send and receive crypto directly from the app. It is an important function for many crypto investors, because it gives them more control over their assets.
Beta testers will have a daily limit of $2,999 and 10 transactions. They'll also need to activate two-factor authentication (2FA). The plan is to open wallet functionality to another 10,000 customers by March, before rolling it out to the whole waitlist.
The popular stock and crypto broker says it is taking a "Safety First" approach to its wallet functionality. It will include extra security features, such as multi-factor authentication and additional checks on individual transactions.
Why crypto investors want wallets
"Not your keys, not your coins" is a rallying cry for many long-term crypto enthusiasts. The idea is if you leave your crypto assets on the platform where you bought them (called a "custodial wallet"), you don't really own those coins. Cryptocurrencies have private keys — a bit like a PIN on your bank account — that control ownership. Moving your crypto into an external wallet gives you the keys to your coins.
There are different types of non-custodial wallets. Two of the most common are hot wallets and hardware wallets, also known as cold wallets. Hot wallets are connected to the internet and could be an extension on your web browser or an app on your phone. Hardware wallets are a small device about the size of a USB drive that can be kept offline.
At a practical level, wallet functionality means Robinhood customers can move their crypto. For example, you might want to put your Bitcoin (BTC) onto an interest-earning platform. The wallet would allow you to do so. Without a wallet, you'd have to sell the Bitcoin you bought on Robinhood and use the proceeds to buy Bitcoin elsewhere, which takes time, comes with fees, and could have tax implications.
Given the number of cryptocurrency exchange hacks we've seen over the years, the other big advantage of a wallet is increased security. Criminals are more likely to target big centralized exchanges. Indeed, Robinhood's platform was hacked last year, though the hackers stole names and personal data rather than customer's funds or cryptocurrencies.
Wallets can also be risky
The big disadvantage of a non-custodial wallet is you are essentially becoming your own bank. You are responsible for everything, and some people don't want that hassle. So if, for example, you lose your password or lose the hardware device, you could lose access to your funds. There's also reports of people with mobile phone wallets losing funds by failing to back up their wallet before upgrading.
When you set up a crypto wallet, you'll need to generate something called a seed phrase. Don't lose it. It may seem like a random piece of modern poetry, but each word reflects a series of numbers that together will allow you to recover your account — even if you've lost the password. It's like a master password.
To give you an idea of how important this is, crypto data firm Chainalysis estimates about 20% of all the Bitcoin in circulation — worth about $140 billion — is stuck in crypto wallets people can't access.
There are pros and cons to custodial and non-custodial wallets
The cryptocurrency industry is constantly changing, which means we're seeing different solutions to some of the issues involved in safe crypto storage. For example, top cryptocurrency exchanges increasingly offer things like third-party insurance and additional security, which makes custodial wallets a more appealing option for certain people.
Whether you relish the idea of having complete control or prefer not to take that responsibility, it's good to be aware of the pros and cons of different types of wallets. That way, you can make an informed decision. As with many things in life, it isn't an either-or situation. You may decide to keep some assets on the crypto platform where you bought them, some in a hot wallet for easy access, and some offline in a secure hardware wallet.
Buy and sell crypto on an expert picked exchange
There are hundreds of platforms around the world that are waiting to give you access to thousands of cryptocurrencies. And to find the one that's right for you, you'll need to decide what features that matter most to you.
To help you get started, our independent experts have sifted through the options to bring you some of our best cryptocurrency exchanges for 2021. Check out the list here and get started on your crypto journey, today.


Read More: Robinhood Beta Wallets Are Now Live