Our daily look at the world through the lens of design.

January 24, 2022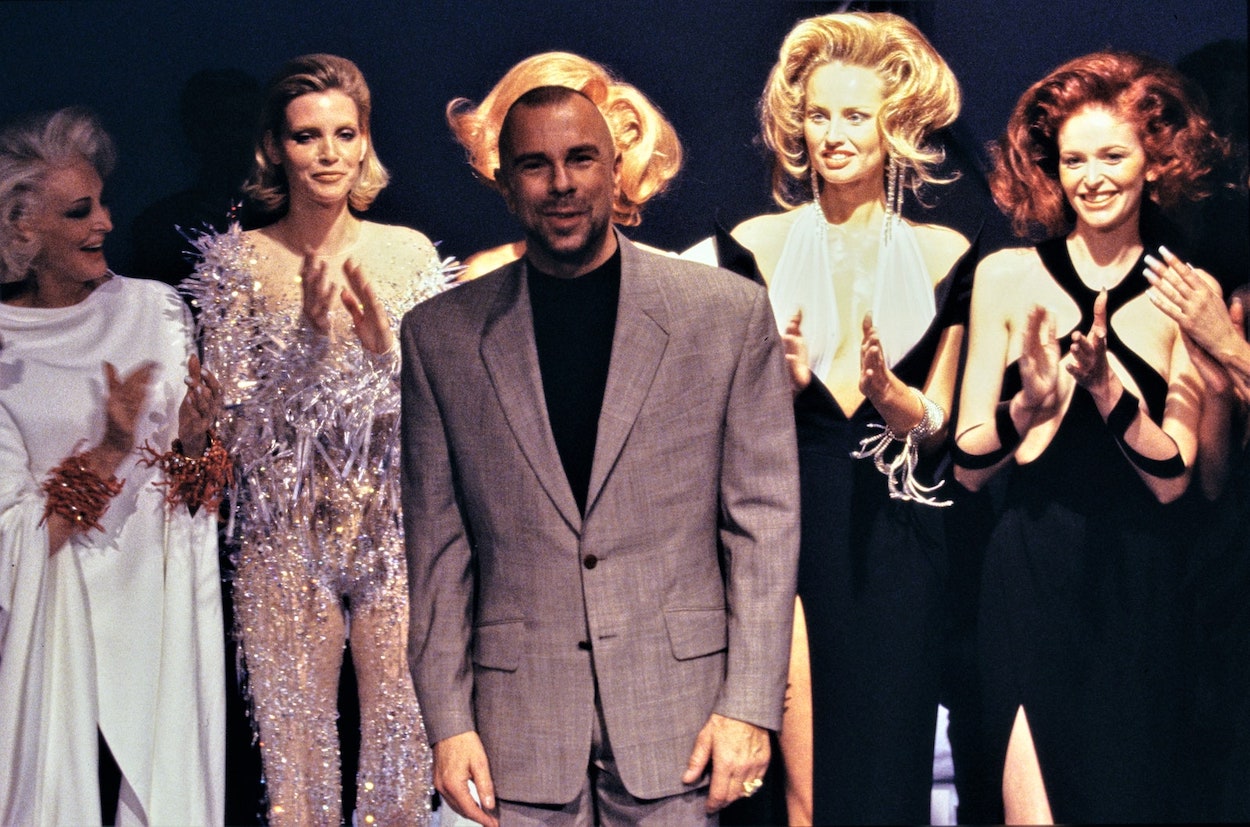 The Design Dispatch offers expertly written and essential news from the design world crafted by our dedicated team. Think of it as your cheat sheet for the day in design delivered to your inbox before you've had your coffee. Subscribe now. 
Have a news story our readers need to see? Submit it here
Remembering Thierry Mugler, the World's Most Daring Couturier
Manfred Thierry Mugler, one of fashion's most beloved and adventurous couturiers, died yesterday at age 73. Throughout his storied career, the French designer became well-known for broad-shouldered and cinch-waisted silhouettes, highly theatrical runway shows, and close creative collaborations with the likes of Grace Jones and David Bowie that entrenched him as a pop culture legend. He was an early champion of the LGBTQ+ community and iconography, casting trans models at runway shows during the 1980s and platforming the era's rising crop of drag artists and club kids during a fraught time when the AIDS epidemic had created a political battleground. It was a risky move—even though his tailoring and construction excelled, fashion magazines often passed over his clothes.
Despite his over-the-top runway antics, Thierry Mugler's name became more well-associated with the blockbuster perfume Angel. In 1997, his label was eventually sold to cosmetics titan Clarins, which shuttered its fashion division five years later. The brand was revived in 2010 under creative director Nicola Formichetti and later Casey Cadwallader, who has been reinventing the label's sine qua non embrace of fashion's ties with performance for an entirely new generation. In 2019, more than 150 garments starred in "Thierry Mugler: Couturissime" at the Montreal Museum of Fine Arts that shed new light on his artistic approach. "For me, beauty comes from the freedom to dare to be different," Mugler once told the New York Times. "It's all about being extremely yourself."
A Blizzardy White-Out Vibe Imbues a Winterwear Brand's New Boutique
"Our intent was to create an atmospheric and experiential space for visitors in an attempt to move away from the traditional retail environment," states Atelier Barda, the studio behind the new Kanuk boutique in New York's SoHo neighborhood. Their task: create something original and memorable while translating the brand's Montreal roots. Mission accomplished.  
Inspired by the Light and Space art movement of the 60's, upon entrance patrons are greeted by a ritualistic 'altar'—a monolithic desk crafted from semi-translucent resin that is one of the only pieces of furniture in the store. Behind it, a print and video screen broadcast Kanuk's ad campaigns with wall-mounted texts in both French and English, a nod to Montreal's bilingual culture. A geometric doorway acts as a portal into the gallery-like showroom where the Canadian manufacturer's handcrafted winter coats unfurl beneath an illuminated vaulted ceiling, which creates a sense of winter white-outs and weightlessness. 
Through an archway at the back lies a series of fitting rooms embellished with royal blue curtains, a design feature meant to evoke the drama of the theater. "The idea was to infuse very subtle archaic architectural elements into a contemporary setting, rendering a retro-futuristic ambiance to the space," note the architects.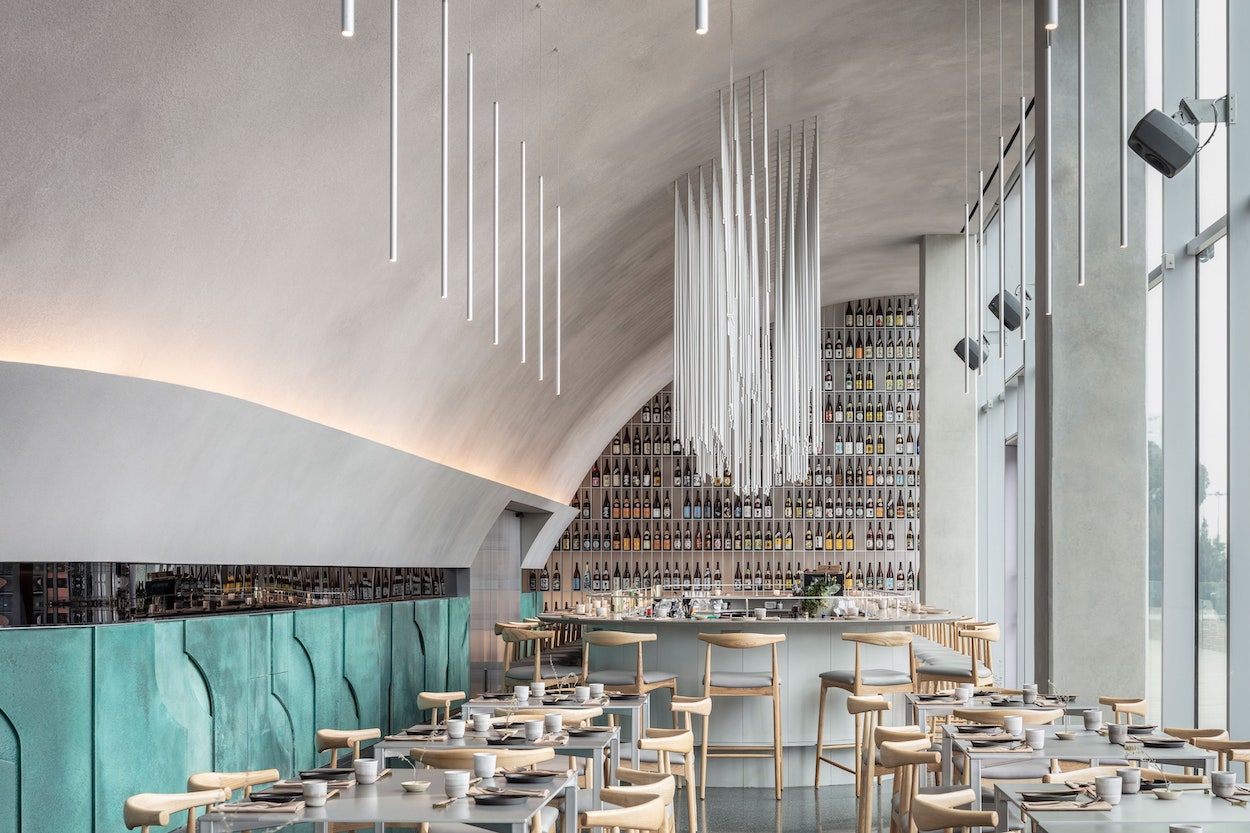 Japanese and European influences merge at chef Yuval Ben-Neriah's latest restaurant.
Housed in Tel Aviv's Azrieli-Sarona Tower, local firms Baranowitz & Goldberg and Pitsou Kede combined Japanese and European influences when conceiving the innovative restaurant called "a". Helmed by boundary-pushing Israeli chef Yuval Ben-Neriah, the interior features a textural design that reflects the dynamic cuisine: hot and cold, spicy and sweet, salty and sour. Muted grey and aquamarine tones, and green terrazzo floors, a dimly lit bar backed by a sake library and adorned with a showstopping aluminum piper chandelier.
"It's a space that was created to feel as if it has existed for centuries," says Sigal Baranowitz, co-founder and principal at Baranowitz & Goldberg. "The process of manifesting chef Ben-Neriah's idea to fuse japanese and western cultures into a slick lively elegance drove us to draw upon classic architectural idioms of form and matter in these two cultures. Our process of re-sculpting two contrasting identities leads to the birth of a calm yet assertive space that is well suited to represent the gastronomical experience."
California is building a wildlife crossing for mountain lions over the 101 freeway.
The natural habitats for mountain lions living in Los Angeles County will soon substantially expand. After California governor Gavin Newsom secured $87 million in funding, construction is kicking off this spring on the Wallis Annenberg Wildlife Crossing in Liberty Canyon, home to the Santa Monica Mountains National Recreation Area. Landscaped with native flora and headlight-deflecting matte materials, the one-acre bridge will be the world's largest and most ambitious when it wraps up in 2023. 
A German museum accidentally loses access to two highly valuable Cryptopunk NFTs. 
A copy-paste error resulted in the ZKM Centre for Art and Media in Karlsruhe to lose access to two Crpytopunks, the valuable NFTs created by LarvaLabs. The museum acquired the works in 2017 for around $100 each after setting up a crypto-mining rig in its basement as part of an installation in the exhibition "Open Codes." Instead of sending the Cryptopunks to a valid online address, software programmer Daniel Heiss accidentally sent them to an inaccessible wallet.
"The transfer of the punks was a stupid copy/paste failure," Heiss told the Art Newspaper. "But seen another way, it's somehow a statement about what blockchain and cryptography is. The museum's purpose was never to sell the works anyway. Seen another way, the two punks are ours forever, verifiably inaccessible, because the address of the CryptoPunks smart contract can be seen as a so-called 'nothing-up-my-sleeves number.'"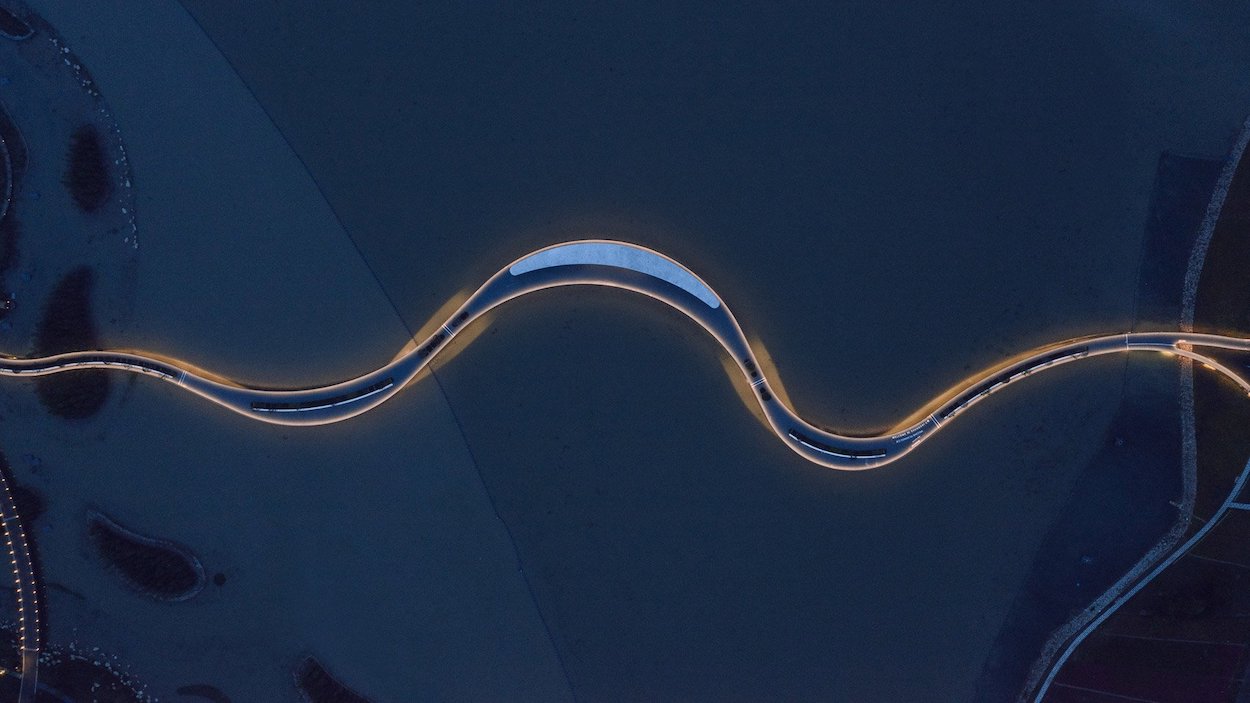 A snaking bridge in Shanghai blends playscapes, pedestrian trails, and green space. 
Traversing east-west across the southern end of Shanghai's Yuandang Lake, the serpentine "hybrid" bridge by China and Australia-based Brearley Architects + Urbanists (BAU) unites architecture, infrastructure, and landscape. Constructed with bicycle lanes, green spaces, and a children's pavilion playground, the structure connects the Shanghai municipality and Jiangsu province. "The bridge is a hybrid of several elements not usually seen in a bridge, combining vegetation, pavilions, sculptural play spaces, and plazas with seating,"  BAU director James Brearley tells Dezeen. "The client did not plan on the vegetation or pavilion on the bridge, but embraced these initiatives." 
Louis Vuitton presents Virgil Abloh's final collection during Paris Fashion Week. 
Last week, Louis Vuitton paid homage to the late fashion designer and multihyphenate Virgil Abloh by presenting his eighth and final runway show. Taking place during Paris Fashion Week, the show kicked off with a short film called "The ∞th Field" in which poet Kai-Isaiah Jamal stated "When it's all over and our time is no longer, we leave it behind for others to seek their own dreams." An acrobatic sequence followed before models donning washed-out monogrammed denim, floral-printed sets, and vibrantly hued velvet tailoring emerged with Louis Vuitton angels in all-white ensembles. The presentation followed another tribute staged by the French label during Miami Art Week, called "Virgil Was Here" and which reshowed his Spring/Summer 2022 collection. 
Art dealer Eva Presenhuber will expand her gallery again with an outpost in Vienna.
Though the pandemic has slowed the growth of bricks-and-mortar galleries, Eva Presenhuber has opened two new outposts since the onset. After expanding with a second location in Zurich, the veteran dealer is returning to her home country of Austria with an under-construction space in Vienna's Tony first district steps away from parliament and the Kunsthistorisches Museum. "In difficult times, you have to look forward rather than think you can't do anything anymore, and that you have to just save money," Presenhuber told Artnet News. "Difficult times also offer opportunities. It makes you stronger." Kicking things off is a solo exhibition of Tobias Pils, who creates figurative grayscale oil paintings.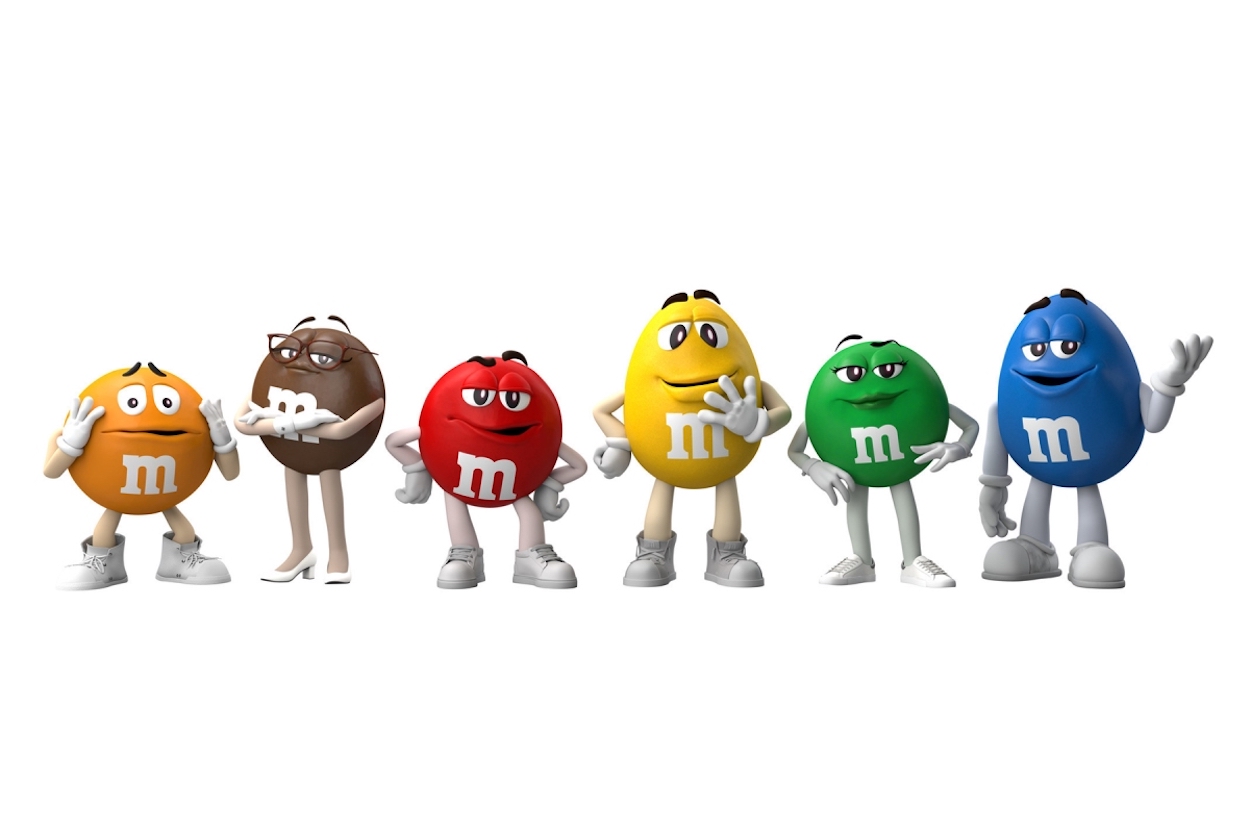 Today attractive distractions:
The internet is up in flames after Mars Wrigley slut-shamed the sultry green M&M.
A graphic clip of Final Fantasy porn interrupts a high-stakes Italian senate meeting.
Twitter is letting users brag about their NFTs with…


Read More: French Couturier Manfred Thierry Mugler Dies at 73, and Other News – SURFACE