Groundbreaking crypto project, KYC Coin, set to champion the new era in the crypto world with the launch of their multi crypto wallet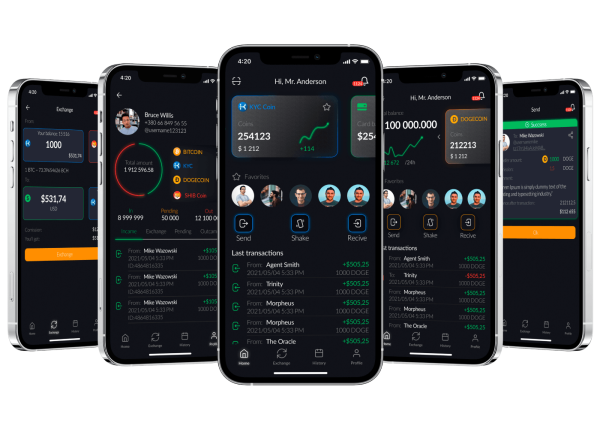 Alexandra and Maya Colitova are not resting on their oars of challenging the status quo in the global crypto market, a claim that has been substantiated severally and most recently with the introduction of their multi crypto wallet. The crypto wallet is one of the aspects of a blockchain-powered ecosystem designed based on an advanced version of a Proof of Stake protocol to meet the needs of businesses and individuals.
According to a recent report by Allied Market Research, the size of the global cryptocurrency market was valued at $1.49 billion in 2020. The report also projected the market to grow to over $4.94 billion by 2030, driven by the increasing popularity of blockchain projects, especially with the emergence of the metaverse. In a related development, crypto wallets have emerged over the years to help people store their tokens and even exchange different currencies. However, many of the available wallets fall short of the desires of users, a phenomenon that has led to the emergence of multi-crypto wallets, with KYC Coin setting the pace in this respect.
The KYC crypto wallet has a user-friendly interface that allows users to easily harness its plethora of features and functionalities. The app offers users quick access to statistics regarding the price changes of different cryptocurrencies as well as their balance, transaction history, and statistics, all available in real-time. The wallet supports a wide variety of digital currencies from the well-known ones, such as Bitcoin, Ethereum, Shiba, Doge, and KYCC, as well as the relatively not-too-famous cryptos in response to the demand of users.
The Shake To Pay functionality designed as an instant transfer tool to allow cryptocurrency users to find each other without unnecessary clarifications or other complications is a standout feature that will undoubtedly endear crypto enthusiasts to the app. The feature takes away the stress associated with entering or scanning a QR code, making it particularly ideal for street vendors and other people serving a large number of customers.
The KYC wallet app will be available on Google Play and the App Store for users of android and iOS devices.
For more information about the all-in-one KYC wallet app and other solutions from the project, visit – www.kyccoin.io. KYC Coin can also be found across social media, including Twitter and LinkedIn.
Media Contact
Company Name: KYC&AML Ltd
Contact Person: Colitova Alexandra
Email: Send Email
Phone: +44 753 7172099
Address:71-75 Shelton Street, Covent Garden
City: London
State: England, WC2H 9JQ
Country: United Kingdom
Website: kyccoin.io




Read More: KYC COIN Set To Launch Their Multi Crypto Wallet – Digital Journal