Blockchain & Cryptocurrency
,
Fraud Management & Cybercrime
,
Next-Generation Technologies & Secure Development
Key Leaders Say Russia Can Skirt Sanctions by Pivoting to Digital Currency

Dan Gunderman (dangun127) •
March 3, 2022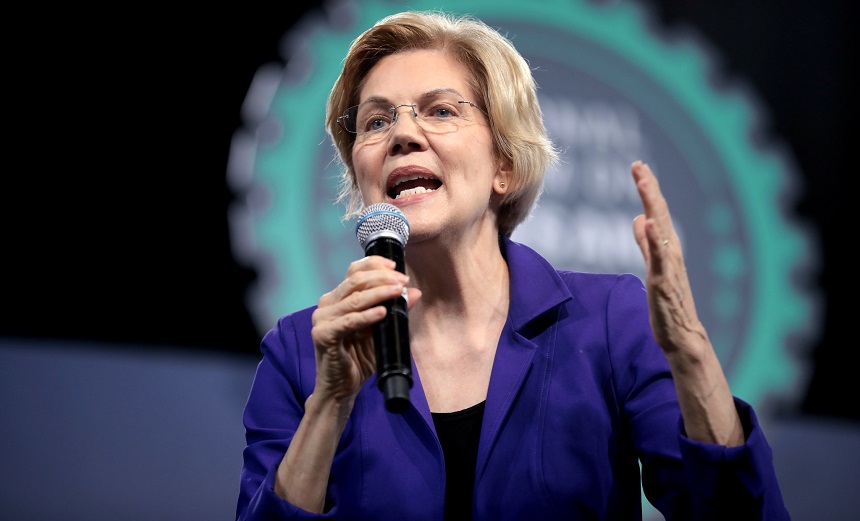 Key financial members of the U.S. Senate on Wednesday sent a letter to Treasury Secretary Janet Yellen regarding potential sanctions evasions and the department's ability to police crypto assets, as adversarial countries have previously leveraged them to fund weapons programs and infuse their economies with needed cash flows.
See Also: Mobile App Friction Report: Crypto Edition – Onboarding
The letter came as the Biden administration, and much of the West, continues to issue sanctions against the Kremlin and Russian President Vladimir Putin, who began a military campaign in Ukraine last week that has intensified as Russian troops near Ukraine's population centers. The letter was authored by Sens. Elizabeth Warren, D-Mass., a longtime critic of crypto's price volatility and potentially lax cybersecurity controls, along with Sens. Mark Warner, D-Va., chairman of the Intelligence Committee; Sherrod Brown, D-Ohio, chairman of the Banking Committee; and Jack Reed, D-R.I., chairman of the Armed Services Committee.
The lawmakers say they're inquiring on Treasury's "progress in monitoring and enforcing sanctions compliance by the cryptocurrency industry and to express concern that criminals, rogue states, and other actors may use digital assets and alternative payment platforms as a new means to hide cross-border transactions for nefarious purposes."
They cite the Treasury Department's 2021 Sanctions Review report, which warned that alternative payment platforms may facilitate evasion of U.S. and global sanctions, potentially undermining the country's sanctions regime. The Senate leaders add: "These concerns have become even more urgent given the sanctions imposed on Russia after its invasion of Ukraine," and point to reports that Russian entities are preparing to blunt the effects of sanctions by using an array of crypto-related tools.
Key Points
In the letter, the lawmakers also call out a report from Treasury's Office of Foreign Assets Control, or OFAC, released in October 2021, which states that virtual currency as a payment method brings "greater exposure to sanctions risks," and states that tech companies, exchanges, administrators, miners, wallet providers and users are responsible for ensuring that they do not engage in OFAC-prohibited transactions.
They also cite a recent United Nations report that says North Korea used as much as $400 million in stolen cryptocurrency to fund its nuclear and ballistic missile program. And in a May 2021 report, the blockchain analytics firm Elliptic said that Iran had increasingly turned to bitcoin mining to revive a sanctions-hit economy suffering from a cash shortage – with the nation reportedly earning hundreds of millions of dollars in crypto to purchase imports and to blunt sanctions.
On the Biden administration's recent moves, the senators say Russia could follow a similar course – potentially using darknet marketplaces powered by crypto to move funds, using crypto wallets and mixing services to transfer and hide wealth, or even deploying a digital ruble to conduct foreign trade without converting the Russian currency into dollars. They also warn that the Russians could resort to a state-aided surge in ransomware to recoup lost revenues.
As a warning of the potential turn to crypto within Russia, the lawmakers say trading volumes between the Russian ruble and bitcoin have "spiked to their highest level since May 2021 in recent days." This comes as the Moscow stock exchange remains closed and as the value of the ruble has dropped precipitously following sanctions against state banks and oligarchs and Russia's partial removal from the international bank messaging system SWIFT.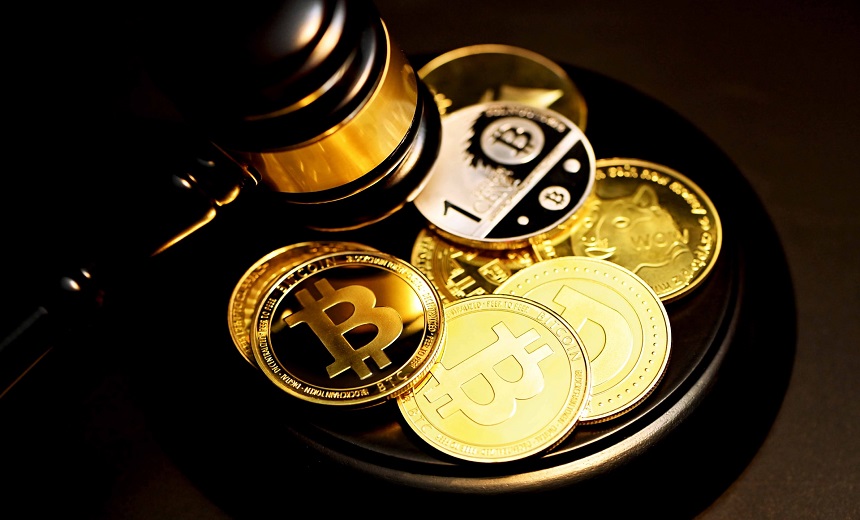 (Source: Executium via Unsplash)
Industry Responsibility and DeFi
Also in their letter, the Senate leaders suggest that the cryptocurrency industry itself "may not be fulfilling its responsibility to comply with U.S. sanctions," with reports of some platforms implementing sanctions policies only after months, or even years.
Another pain point: the growth of decentralized finance, or DeFi, which is a blockchain-based ecosystem that does not rely on traditional financial intermediaries and is instead powered by peer-to-peer smart contracts, across decentralized apps, or DApps, typically running open-source software. The lawmakers say: "DeFi protocols rarely apply Know Your Customer/Anti-Money Laundering screenings to the activity occurring on their platforms."
The Treasury Department's Financial Crimes Enforcement Network has also "cited DeFi as a means for bad actors, including ransomware attackers, to convert illicit proceeds," the lawmakers say.
As a final point, the senators say that OFAC has "become increasingly reliant upon voluntary self-disclosure from sanctions violators for enforcement," with a report suggesting that some 67% of Trump-era enforcement cases were "prompted by self-disclosure." And with cryptocurrency's pseudonymity and compliance program weaknesses, they say, this poses a clear problem.
Warren, Warner, Brown and Reed ask the Treasury Department to provide information on how it intends to enforce OFAC sanctions compliance for the crypto community by March 23.
In testifying before the House Financial Services Committee on Wednesday, Federal Reserve Chair Jerome Powell also urged Congress to act on crypto regulation – particularly as it relates to Russian sanctions evasion.
Powell said that the Russian conflict "underscores the need for … congressional action on digital finance," and that there is no current regulatory framework in place to handle such measures. Such a system, he said, "could prevent unbacked cryptocurrencies from serving as a vehicle for terrorist financing and just general criminal behavior."
These developments follow the U.S. Department of Justice's announcement on Wednesday that its "KleptoCapture" task force will target the crimes and luxury items of Russian oligarchs, as well as their illicit use of cryptocurrencies.
'Correct to Be Concerned'
Some blockchain security experts say the letter is no doubt valid.
"The senators are correct to be concerned about the use of cryptocurrency as a means to obfuscate the transfer and liquidation of assets by sanctioned individuals, entities and regimes," says Michael Fasanello, who has served in various roles within the U.S. Justice and Treasury departments. "Blockchain analytics vary in their effectiveness as to granularity of details scraped from the public blockchain, as well as the quality of attribution compiled from OSINT [open-source intelligence] and other sources of financial intelligence data."
Fasanello, currently the director of training and regulatory affairs at the firm Blockchain Intelligence Group, adds: "Where traditional finance can lean on KYC and onboarding information collected at account opening, with crypto, attribution is collected over time, as wallet addresses are used more, and gather touchpoints that blockchain analytics can then use to flag them as risky or not."
He says that although some claim Putin will not be able to blunt the force of sanctions using crypto because of the large values held, or because of the narrow, controlled off-ramps, not all platforms are compliant. And, he says, there are a variety of ways to move "tremendous value" across borders "with little to no red flags."
And Steve McNew, senior managing director of FTI Technology and head of the segment's blockchain and cryptocurrency practice, says sanctions evasion will require global, coordinated efforts – since "those attempting to evade sanctions likely wouldn't leverage any exchanges that are based in the U.S. or have KYC requirements."




Read More: US Senators Express Concern Over Russian Use of Crypto