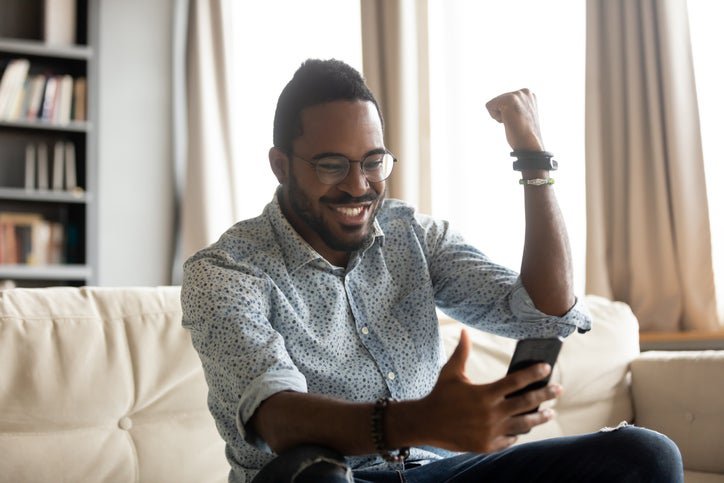 Find out what's driving today's crypto movers.
---
Key points
Algorand has signed an agreement with FIFA to become its official blockchain platform.
Helium shared details of its upcoming milestones, including Helium 5G progress.
Dubai's Virtual Assets Regulatory Authority will set up a virtual headquarters in The Sandbox metaverse.
---
The cryptocurrency market continues to be choppy, but a couple of top cryptos were up this morning. Smart contract crypto Algorand (ALGO) led the gainers on news it will become FIFA's official blockchain platform. Read on to find out more about what's driving today's top gainers.
1. Algorand — up 20%
FIFA, the governing body of world football, has signed a sponsorship and technical partnership deal with Algorand. ALGO's price initially rose 25%, according to CoinMarketCap data, but has since fallen back slightly. The agreement will make Algorand an official sponsor of the upcoming World Cup in Qatar, as well as the Women's World Cup in Australia and New Zealand. According to FIFA's press release, Algorand will help FIFA to develop its digital assets strategy.
As we saw at this year's Super Bowl, there are increasing connections between cryptocurrency and blockchain companies. The Algorand deal is another indication of the ways different industries are looking for ways to integrate blockchain into their businesses. This may be through NFTs, increased fan engagement, or sponsorship and advertising deals. Algorand is available from some top crypto exchanges in the U.S., as are the other cryptos in today's piece.
2. Helium (HNT) — up 16%
Helium is an interesting Web 3 crypto that uses a decentralized network of long-range hotspots to build a wifi network. Participants can earn HNT by setting up individual hotspots. Yesterday, the Helium team updated the community on its upcoming milestones, particularly its progress toward Helium 5G.
The original Helium network only works for small devices that connect to the internet, also known as the Internet of Things. Helium 5G will mean that phones can also connect to the network. According to Helium, by the end of Q2 2022, network participants will be able to earn rewards when a 5G phone connects to their hotspots.
3. The Sandbox (SAND) — up 10%
The Sandbox surged briefly this morning. The most likely reason is that Dubai's Virtual Assets Regulatory Authority said it would build a metaverse headquarters in The Sandbox's virtual world. It may seem strange that a crypto regulator would want to set up shop in a virtual world. But Dubai's MetaHQ is more than a regulator. It wants to engage with the crypto world, and help position Dubai as a crypto and blockchain hub.
Our top crypto play isn't a token – Here's why
We've found one company that's positioned itself perfectly as a long-term picks-and-shovels solution for the broader crypto market — Bitcoin, Dogecoin, and all the others. In fact, you've probably used this company's technology in the past few days, even if you've never had an account or even heard of the company before. That's how prevalent it's become.
Sign up today for Stock Advisor and get access to our exclusive report where you can get the full scoop on this company and its upside as a long-term investment. Learn more and get started today with a special new member discount.
A number of businesses have bought metaverse land, whether in The Sandbox or in Decentraland (MANA). Samsung, Adidas, Gucci, and PricewaterhouseCoopers have all bought land in The Sandbox.
Bottom line
Watching the day's gainers and losers can be a good way to keep on top of important cryptocurrency news. But don't rush out and buy a cryptocurrency just because its price is up today. Prices can be extremely volatile and today's biggest gainers may be tomorrow's biggest losers.
Instead, research how that project might perform in the long term and consider how it might fit into your overall investment portfolio. Algorand, Helium, and The Sandbox are all solid crypto projects, but only you can decide if they are a worthy way to spend your hard-earned cash.
Buy and sell crypto on an expert picked exchange
There are hundreds of platforms around the world that are waiting to give you access to thousands of cryptocurrencies. And to find the one that's right for you, you'll need to decide what features that matter most to you.
To help you get started, our independent experts have sifted through the options to bring you some of our best cryptocurrency exchanges for 2022. Check out the list here and get started on your crypto journey, today.


Read More: ​​Today's Top 3 Crypto Gainers: Algorand Surges on FIFA Deal