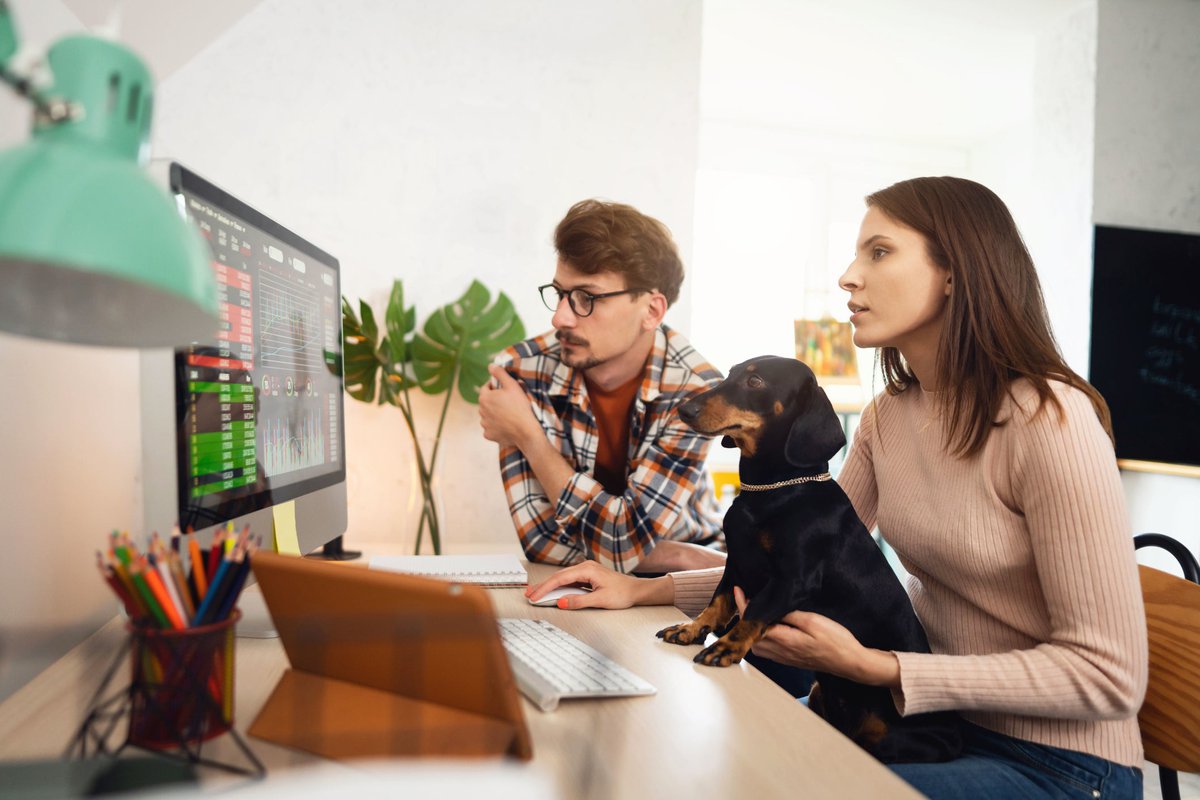 The latest trend in fashion is digital. Your crypto could soon be used for purchases in Gucci stores.
---
Key points
Gucci's new cryptocurrency payment system could be the start of more real-life uses for crypto.
If Gucci's crypto payment strategy flourishes, it could mean big things for coin acceptance by retailers.
Gucci's commitment to the Metaverse could pay off big as we enter the future of digital collectibles.
---
Gucci, the famous fashion brand, is expanding its efforts in the Metaverse by unveiling its plans to accept more than 10 different types of cryptocurrencies, including Bitcoin, Ethereum, and Shiba Inu, in select U.S. stores as early as this summer. With a high-profile store like Gucci accepting cryptocurrency payments for its in-store merchandise, crypto is becoming more accepted as a source of value and a true medium of exchange. What will Gucci's crypto payments system look like, and what does this mean for the rest of the cryptocurrency and retail markets going forward?
Crypto payments with Gucci
As a test of this new purchasing system, Gucci plans to accept digital currency in certain stores in New York, Los Angeles, Miami, Atlanta, and Las Vegas. Customers will be able to use Bitcoin, Bitcoin Cash, Ethereum, Litecoin, Wrapped Bitcoin, Shiba Inu, Dogecoin, and five stablecoins to purchase Gucci merchandise in these stores, and refunds will be handed out in cryptocurrency rather than fiat currency. With the volatility of crypto values, will customers be subjected to shifting values when it comes to refunds for their purchases with crypto? Gucci's full strategy for dealing with crypto volatility is yet to be revealed, but the company is clearly committing to its interest in digital assets in a big way with this new operation.
Crypto and the future of payment
As Gucci, a world-renowned brand, begins to recognize cryptocurrency as an acceptable form of payment, other companies will surely follow Gucci's lead if the move is successful. This move by Gucci is in-line with the company's interest in Metaverse projects. Gucci has already led the way for other luxury brands by releasing a few non-fungible token projects, and is currently investing in digital real estate on the blockchain real estate platform, The Sandbox. If Gucci's stores implement crypto payment smoothly, many other forward-thinking companies are likely to follow suit.
With more and more real-world uses for cryptocurrency, accepted cryptocurrencies will become more desirable. Stores could also gain some say in the value of cryptocurrencies, as certain promotions offering discounts for merchandise when paying with crypto could boost values as demand rises for those coins. If other stores decide to accept crypto payments, it will be interesting to see what other coins are accepted as valid currencies, and which coins are not.
The bottom line
Gucci's new cryptocurrency payment operations could usher in a brave new era for cryptocurrency, boosting values by adding increased, real-world value to the coins that are supported. Gucci's Metaverse efforts are ensuring that the luxury brand will persist in the digital future we're entering. If this cryptocurrency payment system advances Gucci's profits, other companies are likely to jump on board and accept specific cryptocurrencies as payment in physical stores as well. If crypto becomes widely accepted as a form of payment in many stores across the world, the value of the accepted tokens is sure to surge.
Looking to start putting some of your savings into crypto? Check out our comprehensive guide to the best crypto apps and exchanges to get on the right track!
Our top crypto play isn't a token – Here's why
We've found one company that's positioned itself perfectly as a long-term picks-and-shovels solution for the broader crypto market — Bitcoin, Dogecoin, and all the others. In fact, you've probably used this company's technology in the past few days, even if you've never had an account or even heard of the company before. That's how prevalent it's become.
Sign up today for Stock Advisor and get access to our exclusive report where you can get the full scoop on this company and its upside as a long-term investment. Learn more and get started today with a special new member discount.


Read More: Crypto Goes Vogue as Gucci Prepares to Accept Over 10 Cryptocurrencies