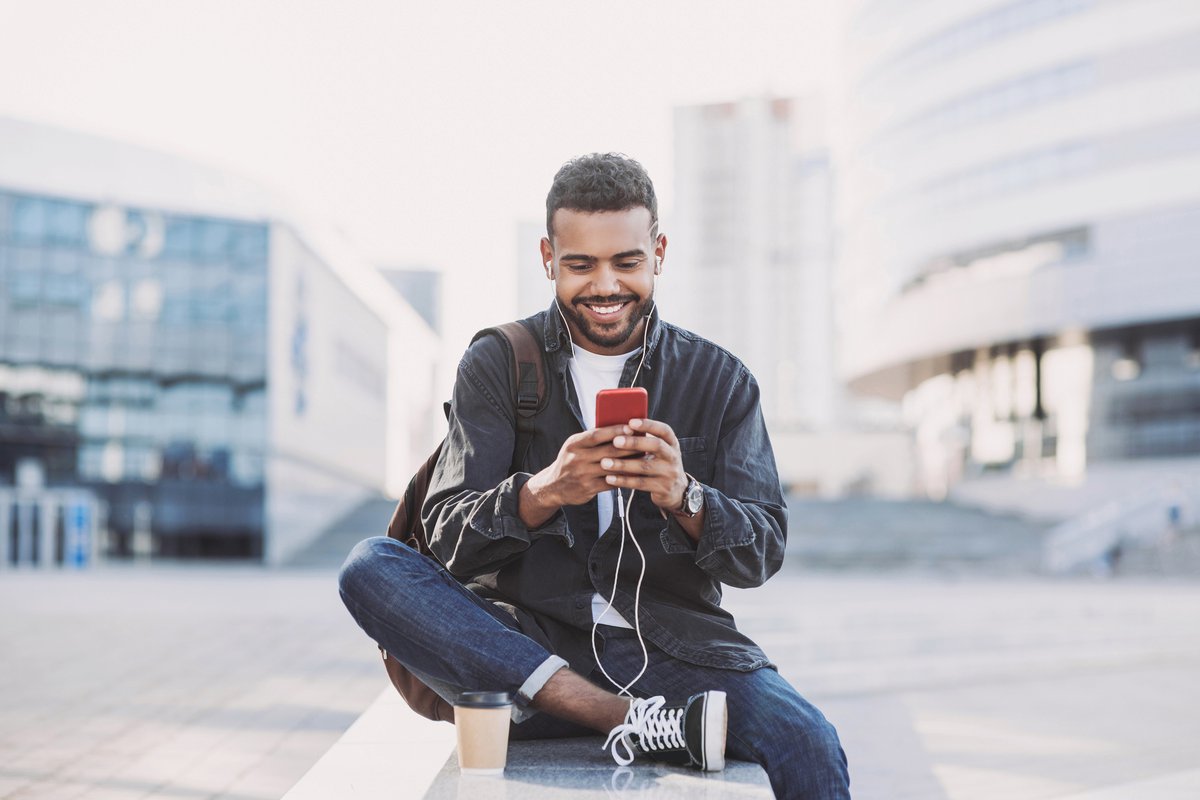 Here is how you can earn STEPN for free.
---
Key points
STEPN is a lifestyle app with the goal of promoting a healthy lifestyle using a new concept called "move-to-earn."
Users can earn free tokens by purchasing NFT sneakers and walking, jogging, or running outside.
STEPN is a new cryptocurrency with a low market cap, but if you plan on going for a walk, you might as well earn some money too!
---
There are more than 18,000 cryptocurrencies around the globe. However, about 40% are now considered either worthless or inactive. Many of these "dead" cryptocurrencies started off strong but haven't survived due to low trader interest, low utility, or in some cases, fraud.
The cryptocurrency STEPN (GMT) was founded less than a year ago, but it has become one of the most popular cryptos. It is ranked number 55 out of 10,000 cryptocurrencies at the time of this writing. STEPN is different from other cryptocurrencies in one special way. Users can earn this crypto just by working out. One of STEPN's goal is to promote a healthy lifestyle through a new concept called "move-to-earn."
Users can monetize their daily exercise and earn rewards by walking, jogging, or running outside. STEPN's model has become very popular. Since its launch in March of this year, STEPN has increased from $0.15 to $3.21, a whopping 2,000% return. A $1,000 investment made two months ago would be worth over $20,000 today.
What is STEPN?
Its creators call STEPN a "Web 3 lifestyle app with social-fi and game-fi elements." STEPN encourages its users to socialize with one another while living a healthier lifestyle by gamifying movement and fitness. Move-to-earn apps allow users to make passive income by engaging in regular physical activities.
STEPN is built on the Solana blockchain and Web 3. Solana is a decentralized blockchain built to host decentralized, scalable applications. Web 3 is the third generation of the internet and considered the next step of the web. It uses machine-learning technology to develop a smarter and more connected experience for users using websites and apps.
STEPN was created by fintech studio Find Satoshi Lab, which is based in Australia. To get started, users download the app (on Android or iOS), then connect their crypto wallet to use Solana (SOL) cryptocurrency to buy non-fungible token (NFT) sneakers from the marketplace. After buying the sneakers, users can earn crypto by heading out for a walk, jog, or run.
Our top crypto play isn't a token – Here's why
We've found one company that's positioned itself perfectly as a long-term picks-and-shovels solution for the broader crypto market — Bitcoin, Dogecoin, and all the others. In fact, you've probably used this company's technology in the past few days, even if you've never had an account or even heard of the company before. That's how prevalent it's become.
Sign up today for Stock Advisor and get access to our exclusive report where you can get the full scoop on this company and its upside as a long-term investment. Learn more and get started today with a special new member discount.
How does it work?
STEPN runs on a dual-token model. Green Satoshi Token, the utility token users can earn, has an unlimited supply. The other token, called Green Metaverse Token (GMT), is used for governance, and there are only 6 billion of these tokens available.
Once the app is connected to the NFT sneakers, users can walk, jog, or run anywhere they want and can earn Green Satoshi Tokens (GST). The rate at which the user can earn tokens depends on the type of sneakers, the sneaker's efficiency attribute, comfort attribute, and speed of movement. Sneakers start off at 10 SOL, which is equivalent to about $650 dollars. The top shoe currently as of writing this article is 10,000 SOL, or $650,000. So there is a minimum investment needed to begin earning crypto.
Then you can start earning points. The app also uses in-game rewards, daily energy allowances, and customized sneakers to gamify movement and fitness. These points are game currency that can be used to upgrade your sneakers, level up, or can be cashed out for fiat currency. Users need energy to earn GST. One energy equals five minutes of movement. The app uses GPS to track movement. After its successful March 2022 launch, STEPN plans to optimize its in-game features and launch on several other chains in the future.
It believes this will nudge users toward living a healthier lifestyle. The app plans to add a Marathon Mode, offering races of distances between 2.5 km and 15 km. Marathon participants will be able to earn rewards, with top-ranking runners earning more.
What are the benefits to owning STEPN (GMT)?
According to CoinMarketCap, STEPN has raised a large $5 million seed round and is backed by some of the biggest crypto venture capital firms. STEPN isn't just a cryptocurrency, but also helps promote a healthier lifestyle while earning tokens. STEPN says it also helps combat climate change by buying Carbon Removal Credits. This offers both a financial and emotional reward to owning STEPN. These features have made STEPN quite popular.
In a recent update, the pseudonymous analyst known as Guy explained, "the GMT token is continuing its upwards trajectory, thanks to listings on Coinbase and Gemini, which has made it accessible to more investors." Guy added, "The exponential adoption of the STEPN app is certainly contributing too." STEPN also has a burn mechanism for GMT and GST tokens that will reduce the circulation over time. This can increase the price of the crypto, incentivizing investors to get involved.
What are the risks to owning STEPN (GMT)?
STEPN is only two months old and has a very limited track record. Like most cryptocurrencies, the price can be quite volatile. Due to the competitive nature of the crypto market, STEPN will have to continue generating strong interest to survive. The market cap of STEPN is also low, especially compared to popular crypto currencies such as Bitcoin and Ethereum. Bitcoin has a market cap of nearly $700 billion, Ethereum $330 billion, but GMT's market cap is only around $1.5 billion. This can lead to sharp and unexpected price changes.
Many users have also complained that the app is difficult to use. Some have said they are unable to get activation codes — which are needed to login to the app. Others have also complained that the GPS in the app is not accurate. Once you get an activation code, you have to purchase at least 10 SOL to purchase NFT sneakers. This can set you back close to $650 dollars. With the most expensive at 10,000 SOL, your return on investment will depend on how much you exercise.
Experts have issued warnings on STEPN as well. Guy stated that GMT has a chance at continuing its parabolic rally, "but faces the heavy downward weight of the broader crypto market dip." Guy added that if GMT prices were to break support, "GMT could crash by more than 30%."
Should you own STEPN?
As with all cryptocurrencies, it's a good idea to do your homework and be aware of the risks before investing. STEPN is now offered on many popular cryptocurrency exchanges. You can purchase STEPN (GMT) on these centralized exchanges. While the dramatic price increase is not sustainable, the crypto can continue to be profitable for investors.
GMT's mission to help people live healthier lives while earning tokens can be a popular concept. Since it's a new cryptocurrency, however, it is important to understand both the pros and cons of STEPN before investing in this crypto. With move-to-earn becoming popular, you can expect competitors to begin entering the market.
If you are able to get an activation code on its app, you can earn GST tokens simply by exercising. You will have to pay for the NFT sneakers however and currently the more you pay, the higher chance you have of earning more. Using an average STEPN sneaker, you may be able to earn up to $20 per day. With a premium sneaker you could potentially make hundreds of dollars at the current price of GST. Getting paid to workout may be the incentive people need to exercise. If you plan on going for a walk anyway, you might as well earn some money too!
Earn a $100 bitcoin bonus
Our updated list of the best cryptocurrency apps for 2022 is packed with best-in-class picks. The cryptocurrency apps that landed on our shortlist include perks such as $0 commissions, and one pick that is offering a $100 bitcoin bonus. Check out the list here and get started on your crypto journey, today.


Read More: Should You (or Anyone) Buy STEPN (GMT)?