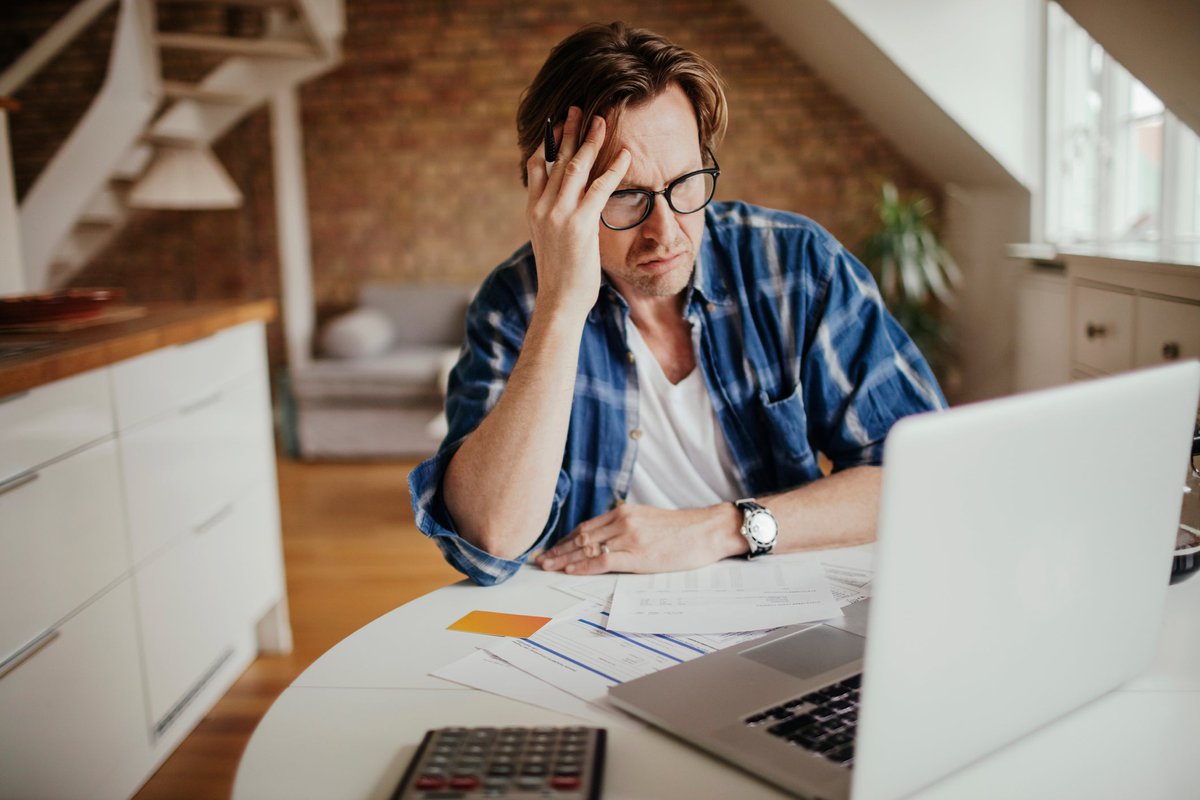 Here is why O'Leary believes the worst is yet to come.
---
Key points
Since hitting its peak in November 2021, the crypto market has lost over $2 trillion in value, 60% from its high.
Shark Tank investor Kevin O'Leary believes that despite the sell-off, there is more to come.
According to O'Leary, "total panic" is always a great buying opportunity and will be good for the industry in the long run.
---
The cryptocurrency market has lost over $2 trillion in value since reaching its height in 2021. Shark Tank investor Kevin O'Leary, aka Mr. Wonderful, believes the worst is yet to come. In a recent tweet, he states, "There's going to be total panic and massive volatility in the crypto markets ahead before the industry swings back toward stronger firms and clearer regulations." Here is what he means by that.
Crypto bankruptcies and thousands laid off
The crypto market reached $3 trillion in November 2021. Since then, the market has dropped by over 60% to about $920 billion, its worst first half year ever. The crypto market's collapse has resulted in numerous crypto funds and platforms going under. Thousands of people have been laid off. Coinbase last month laid off almost a fifth of its workforce, 1,180 employees. Gemini, Crypto.com, BlockFi, Bitpanda, and OpenSea have all cut 5% to 20% of their workforces, with more anticipated to follow.
Crypto firms Celsius Network, Voyager Digital and crypto fund Three Arrows Capital all declared bankruptcy this month. Experts are even calling the collapse of crypto-lending platform Celsius a "Lehman Brothers moment" for the crypto industry. This is referring to the bankruptcy of investment bank Lehman Brothers, which is considered the climax of the 2008 financial crisis.
Bottom will be marked by total panic
O'Leary states that despite the huge losses, the worst is yet to come. He believes there will continue to be tremendous selling pressure. This will trigger "total panic" among investors, and more weak crypto companies run by "idiot managers" will be weeded out. O'Leary believes that only after a "real big event" will the crypto market hit bottom and the industry will begin to swing "back toward stronger firms and clearer regulations."
O'Leary states this big event could be one of the large crypto players going belly-up. He believes this is still to come, and while he doesn't know who it may be, "it's going to be because of leverage, some kind of relationship in a counterparty holding that they have not disclosed…"
He bases this on the history of other investment asset classes. "I go back again to other asset classes that I have invested in for decades. In every case — traditional bonds, traditional equities, real estate, alternative asset classes — bottoms are reached with an event, a panic event as I call it, and you can find it in every asset class."
Our top crypto play isn't a token – Here's why
We've found one company that's positioned itself perfectly as a long-term picks-and-shovels solution for the broader crypto market — Bitcoin, Dogecoin, and all the others. In fact, you've probably used this company's technology in the past few days, even if you've never had an account or even heard of the company before. That's how prevalent it's become.
Sign up today for Stock Advisor and get access to our exclusive report where you can get the full scoop on this company and its upside as a long-term investment. Learn more and get started today with a special new member discount.
While in the short-term the cryptocurrency market will be extremely volatile, in the long run it "would be very healthy for the market" to have this happen. "Total panic in the streets" is "always a great buying opportunity," and the industry will also become much stronger as a result.
Earn a $50 bitcoin bonus
Our updated list of the best cryptocurrency apps for 2022 is packed with best-in-class picks. The cryptocurrency apps that landed on our shortlist include perks such as $0 commissions, and one pick that is offering a $50 bitcoin bonus. Check out the list here and get started on your crypto journey, today.


Read More: Kevin O'Leary Thinks There Will Be 'Total Panic' in the Crypto Markets. Here's Why